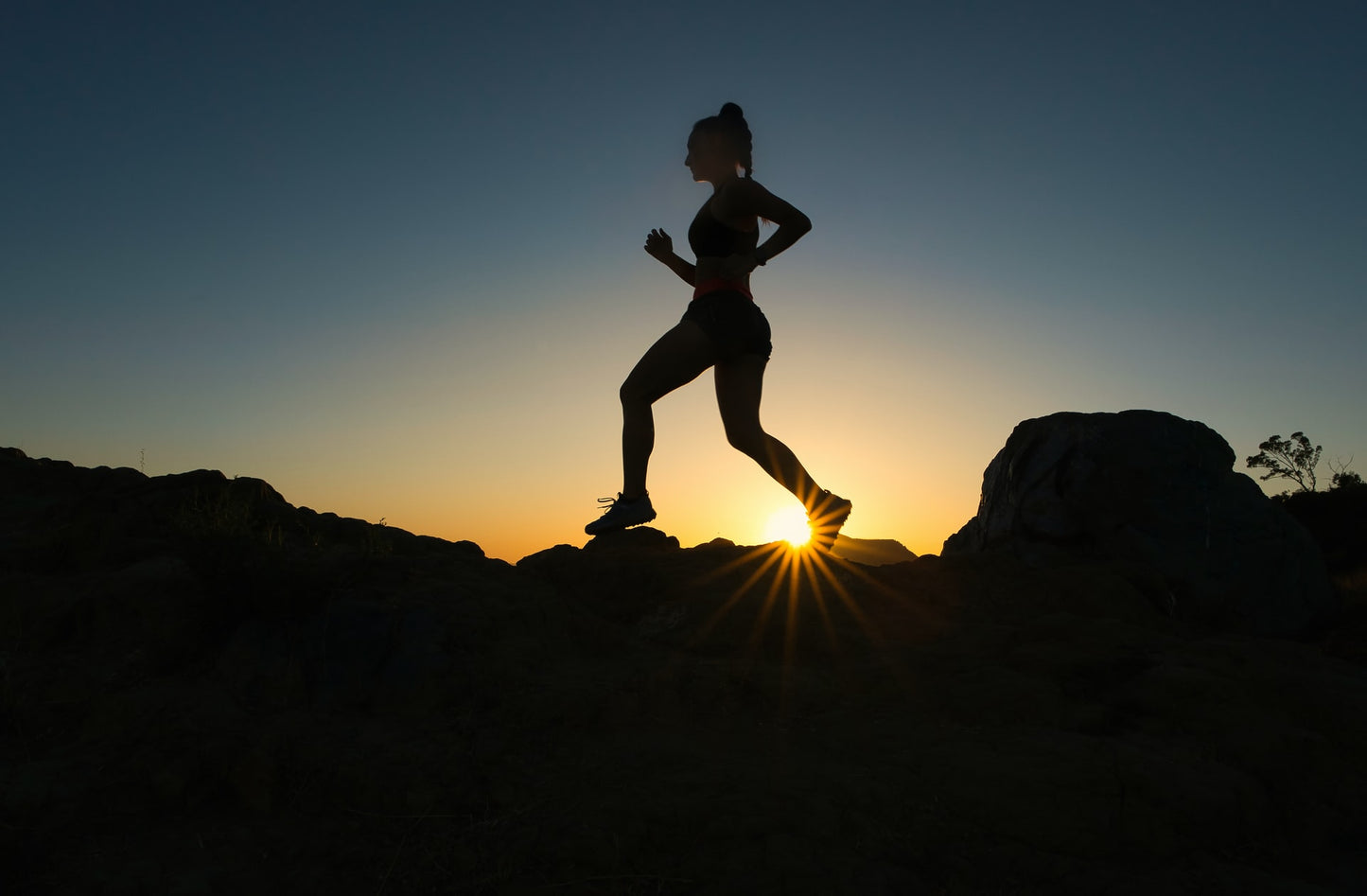 While running, comfort and performance improves with the right pair of shoes. High-Quality running shoes are structured in a way that perfectly complements the natural feel of your foot, allowing you to maintain a correct running form for more extended periods. In addition, a snug fit reduces the risk of getting blisters and experiencing joint strains while offering comfort and flexibility.
Trail running, in particular, is still possible with regular footwear, but once you experience it with the right trail shoes, it'll be difficult to enjoy your running sessions without them. A good pair of running shoes is especially beneficial if you are racing through off-road trails where the environment is even more challenging.
Hoka One One is the brand to turn to when it comes to high-quality trail running footwear. This blog will highlight the top selections of womens Hoka trail running shoes that the brand carries and discuss the pros and cons of each to help you make an informed buying decision. 
But, let's first get to know Hoka One One a little better.
A Brief Background on Hoka One One
In just over a decade, Hoka One One has established itself as one of the biggest names in athletic footwear. It is the fastest-growing shoe brand globally and was included in the top 10 best-selling running shoes in 2019 alongside megabrands like Nike, Reebok and Adidas. 
Hoka One One (pronounced as oh-nay oh-nay) was founded in 2009 by Nicolas Mermoud and Jean-Luc Diard. The pair was determined to design a running shoe that allows runners to go downhill at greater speeds. After testing out a few ideas and failing, they finally came up with a design that featured an oversized outsole that provided more cushioning than any other running footwear on the market. The brand's name, which translates to "fly over the earth" in Maori, fits what the trainers became known for - a top-of-the-line running shoe that offers stability, protection, and comfort that makes you feel like you're flying across terrains. 
In 2013, Hoka One One was purchased by Deckers Brands, the parent company of other famous names such as Teva and UGG. 
Why Do Runners Love Hoka Shoes?
Many runners prefer Hoka due to its maximalist design. The oversized outsole, wide rocker midsoles and additional padding provide the needed foot protection as runners traverse through any terrain. However, even with the added reinforcements, Hoka is still lightweight, allowing you to move with ease.
A key design trait of womens Hoka trail running shoes is they cradle the foot deeper in the midsole giving more support while running. In addition, the low heel-toe drop encourages a natural stride, thus propelling you forward with greater momentum.
Our Top Picks
Each shoe that Hoka produces is designed with specific features. So, without further ado, let's get into our top picks:
The Hoka Speedgoat Series is one of the most popular running shoes nowadays. It has additional foam padding in the midsole to give the most comfortable experience, whether you're running on a cemented pavement or a rocky trail. Due to the added reinforcements in the midsole, the Speedgoat series is ideal for the flat-footed. In addition, the outsole is made out of Vibram® Megagrip rubber, providing a firmer grip on wet surfaces. However, the midsole foam is considerably taller than the average trainer, which can affect the runner's agility on technical terrains. On the other hand, the shoe shines on easier paths.
The Hoka Torrent Series is an excellent option for runners who prefer a shorter midsole. Compared to Speedgoat, Torrent has a significantly smaller height and will make you feel closer to the ground as you run. This allows for incredible agility if you are running on a technical trail requiring many directional changes. In addition, Torrent 2 is made sustainably in mind. Its mesh upper is made out of Unifi REPREVE® yarn from post-consumer waste plastic. Unlike Speedgoat, which has a taller midsole, Torrent won't provide the cushioning that the prior offers. But if you're willing to trade comfort for more agility, Torrent 2 is a perfect choice.
Hoka's Clifton series is one of the most lightweight trainers today. It is great for trail runs but can also be used for the gym. Clifton performs exceptionally on roads, tracks and non-technical trails. The mesh upper of Clifton 8 has a soft, premium feel and provides enhanced ventilation for a more comfortable run. This shoe also features an intuitive pull tab at the heel for easy foot entry. Clifton 8 is an ideal option if you are searching for a lightweight trainer for daily use.
The Anacapa is more of a trail hiking shoe, but it still deserves a spot on the list due to its revolutionary design. Traveling through rugged terrains required hikers and runners to wear heavy footwear for protection. But Hoka's Anacapa Mid GTX changed that through its lightweight design. It features over-the-ankle protection, roomy toe boxes and superior cushioning that makes you feel immediate comfort as soon as you slip it on. Its ankle support and protection is its most stand-out characteristic, making it the perfect partner for outdoor hiking trails. 
Hoka's Challenger ATR 6 is notable for its versatility since it was explicitly designed with functionality and adaptability. Whether you wish to conquer city streets or mountainous terrains, the Challenger has all the correct elements to make your run as smooth as possible. In addition, the Challenger 6 is one of the best womens Hoka trail running shoes for superior traction. Its outsole has zonal construction to optimize grip, and the foam midsole provides stable footing and absorbs impact points.
Final Words
Whether you wish to buy shoes for running, hiking or everyday use, you will find your perfect pair with Hoka. However, if you still haven't found your perfect match, you can browse through these selections for other options.