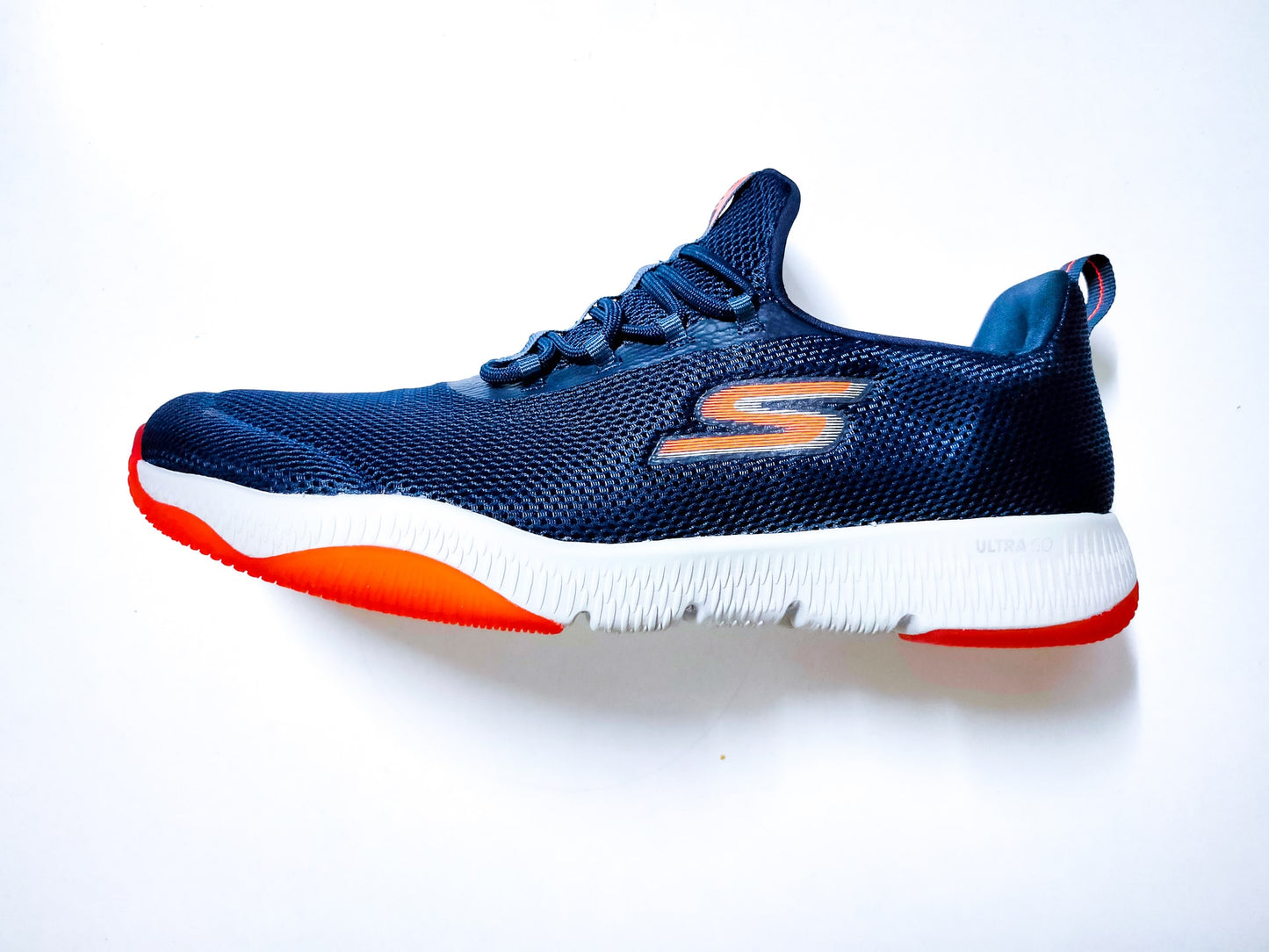 Skechers are one of the most popular shoe brands worldwide. They're an easy favorite for many due to their versatile qualities, and owners of these shoes often wonder how they're supposed to be cleaned. Many Skechers shoes can be machine washed while others should only be hand washed. In the blog below, we delve into the step-by-step process of how to best clean Skechers brand shoes to maintain them for a long time, while keeping them looking their best.
Important Preparation
Most shoes in the Skechers brand come with memory foam insoles. They're easily removable and puff back to the original size and shape. You can use odor eliminator products on them to avoid any smell. However, some Skechers shoes have insoles that can't be removed, so inspect your shoes properly.

The first step is to prepare the shoes for cleaning by removing the insole and the laces. Next, you can use a toothbrush, a rag, or a shoe brush to remove any excess dirt on the surface. Lastly, you will need to find out whether your Skechers are machine washable or not. To determine this, you need to check for the following:
Material:

There are different types of Skechers shoes made from various fabrics. Some are made of cloth or suede, which aren't machine washable. Others are made of mesh or nylon, which can be washed.

Style:

Some of these shoes are designed to be machine washable, like Skechers Street Flex, Go Walk Smart, Go Walk Max - Effort, and the Go Walk 5 - Demitasse.

Product Description:

You can confirm if your Skechers are washable from the product description on the shoe box.
To find out if your shoes are machine washable, look for the serial number in your Skechers shoes. You can find it on the label, and it has five or six digits. Sometimes it is preceded by the letters SN. 
You can enter that serial number on the Skechers website to get more information about your product. If you check the website, some shoes will have the "Machine Washable" icon on them, and some won't. Alternatively, you can also check out our collection of Skechers shoes to get more info and find a pair that suits your needs.
How To Wash Skechers Shoes That Are Machine Washable
Here are the steps on how to wash Skechers shoes that are machine washable. Follow the steps below after doing some preparatory cleaning, such as removing the memory foam insole, taking the laces off and brushing off excess dirt on the exterior:
Place your Skechers shoes in a soft bag and tie off the opening. Alternatively, you can use a pillowcase that's big enough to contain both shoes. Then, tie the top of the pillowcase. You can also use a laundry bag if you have one available that's big enough.
Set your washing machine to a gentle cycle. Use cold or room temperature water.
Add detergent and start the wash cycle.
Air dry your shoes. Never place them in the dryer.
Shoes with memory foam insoles need around 10 to 12 hours to air dry. Please don't place the insoles back into the shoes while they're still wet. After your shoes have been thoroughly dried, apply the Skechers Water Proofer Spray to protect them from stains and moisture.
How To Wash Skechers Shoes Using A Cleaning Kit
As mentioned earlier, not all Skechers shoes can be machine washed. If you found out that your shoes fall into this category, then you'll need to purchase a Skechers cleaning kit. The cleaning kit is the complete package with cleansers and brushes. The different sprays that come with the kit clean your shoes and protect them from dirt and stains – one of the sprays also prevents shoes from developing odors.
A Skechers Athletic Care Kit will contain the following:
A

small brush

for scrubbing dirt off.
Athletic Cleanser Gel

– best suited for cleaning fabric, leather and suede Skechers shoes. Remember to shake the bottle before use. Apply it on a sponge so you can spread the gel and scrub off the dirt and stains easily.
Water Proofer Spray

– spray this on cleaned shoes to create a waterproof barrier or coating to keep stains, water and other types of liquids away from your shoes' surface. You can apply the waterproofer before wearing your shoes.
Odor Eliminator

– Each Skechers Athletic Care Kit pack comes with an odor eliminator. You can buy this spray separately as well. Just as the name suggests, it deodorizes your shoes keeping them fresh and smelling good.
So, how to wash Skechers shoes using this kit? Here are the steps:
Apply a small amount of Athletic Cleanser Gel on a sponge and apply it to the dirty areas of your shoes.
Use the brush to scrub the dirt off. Be sure to not scrub too hard. Apply gentle pressure but make sure to clean the shoes thoroughly.
Grab a dry cloth and wipe the wet surfaces. Wipe off any remaining dirt or stains using the fabric. Make sure to wipe away any remaining moisture.
Repeat the previous steps until you have entirely cleaned both shoes. You can reapply the cleanser on the shoes no more than two times.
Air dry your shoes completely.
Apply the waterproofer when the shoes have completely dried off.
Spray the deodorizer or odor eliminator to the inside of the shoes. This will eliminate nasty smells and keep the interiors of your shoes clean and fresh.
Use the steps above if you're cleaning leather, nubuck or suede Skechers shoes. If you happen to own Skechers light-up shoes, then the steps mentioned above are recommended as well.
Handwashing Your Skechers Shoes
What if the Athletic Care Kit from Skechers isn't available in your area? If you can't buy them online or there's just no way to get them shipped to you, then follow these steps to wash your shoes that are non-machine washable:
Use a small brush or towel to remove excess dirt from the exterior, particularly the outsoles.
Add a small amount of detergent to warm water to create a soapy mixture.
Dip a cloth or brush into the mixture and use it to wipe off any dirt remaining on your shoes.
Allow your shoes to air dry.
Find Your Perfect Pair Of Skechers Shoes With Shoe City
Now that we have covered the steps on how to wash Skechers shoes, keeping them clean and looking good as new should be simple. Remember that each type of shoe will have an appropriate washing method. If you need more information or you want to find the best pair of Skechers shoes to suit your needs, browse our collection
here
or
contact us
with your requirements.