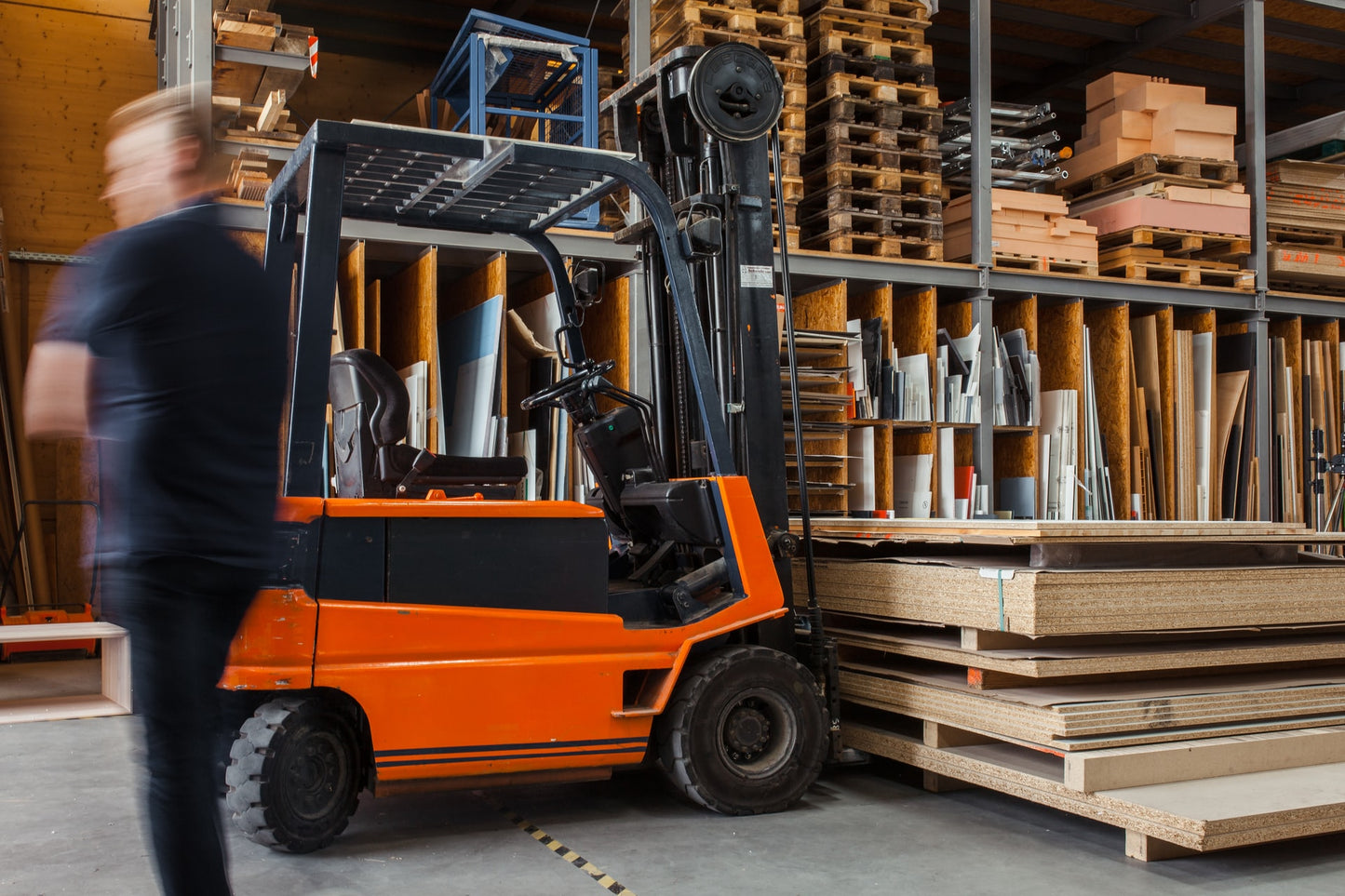 When working in a warehouse, it's normal to always be walking, standing or lifting heavy loads, requiring rapid and repetitive motions. Ultimately, the constant movements can take a toll on the legs and feet. 
Footwear elevates some of the strains that come with working in a warehouse. As a result, wearing the right one can increase productivity since your feet are better protected and feel more comfortable. However, using inappropriate shoes for warehouse work can hinder your movements, resulting in inefficiency and an increased risk of injuries.  
Improve your comfort and avoid any potential issues by choosing the best shoes for working in a warehouse. But before we dive into our top picks, let's first discuss what to look for when shopping for warehouse shoes.
Tips for Choosing the Right Shoes for Warehouse Work
Searching for the best shoes for working in a warehouse can be overwhelming. After a quick search online, you'll find varying opinions of what works and what doesn't. All this information can be confusing, especially if you're not well-versed in the subject of footwear to begin with.
To make things simpler for you, we've devised the main considerations and features you should take into account when buying warehouse shoes. 
Slip Resistant
The slip-resistant feature should be the first factor to consider since many warehouses use various liquids, such as oil, grease and water. In a fast-paced work environment, spills are easy to miss, which means that workers are at a much greater risk of slipping. Anti-slip shoes are specially designed to reduce accidents. They have tread patterns that help resist slippery surfaces, giving your feet the proper traction and support they need.
Durability
Warehouse shoes should be durable and practical. They can be more expensive than ordinary footwear, but they are made with materials built to last against harsh conditions. Many make the mistake of buying cheaper alternatives and end up having to replace them every few months. Buying poor-quality shoes puts you at a higher risk of danger since they are made out of subpar materials which are easily damaged. Don't be hesitant to invest in a durable pair that you can rely on for years. 
Safety Toe
Footwear for warehouse work should feature a safety toe, so your feet are better protected against falling objects. A safety toe is a layer of rigid material inserted into the toe box to give added reinforcement to the foot. Safety toes are often made out of steel, rigid plastics, carbon fiber and alloy. These types of footwear can withstand heavy impacts and extreme temperatures while providing easy mobility. However, non-steel safety toes can be lighter than their steel counterparts, giving you more agility. 
Comfort Over Style
The ideal warehouse shoes need to be sturdy and have to feel comfortable as well. Comfort is just as important as protection, and many brands utilize only the highest quality of materials to ensure that your feet are comfortable all day long. For example, some brands sell warehouse shoes that feature breathable mesh, allowing maximum air circulation. 
The Right Size
You can wear the best shoes for working in a warehouse, but you'd still be uncomfortable if it's the wrong size. Ill-fitting shoes can lead to uncomfortable conditions, including blisters, ingrown toenails and bunions. In this light, it's a good idea to have your feet properly measured before buying a new pair of shoes. The best time to have shoes fitted is later in the day when feet have expanded due to the natural swelling that typically occurs. 
Our Top Picks
A pair of warehouse shoes is a significant and worthwhile investment. The right shoes protect your feet and offer comfort, allowing you to do your work with ease. Have a look at our top picks for the best warehouse work shoes in the market:
Cactus Footwear is one of the most notable brands for developing high quality and fashionable work boots. Since its foundation in 1993, its mission has always been to provide footwear with a "Fit for Comfort". As a result, each boot is meticulously handcrafted with only the highest standards. 
Features:
Leather

Rubber sole

Speed Hooks

PU + Rubber Dual Density Outsole

Padded Collar with Soft Pig Skin Leather

Pillow EVA Sock Footbed Insole
Rockport's Steel Toe industrial boots are famous for being the most comfortable work boots. Their warehouse shoes are comfortable yet tough enough to protect your feet from potential dangers. 
Features:
Steel toe

Moisture Wicking Nylon Mesh Lining

Type: Work Hiker Mid

Insole: Dual Density EVA Cushion Removable Footbed

Outsole: Rubber Lugged Trail Outsole
FILA is a world-famous brand known for its stylish footwear and apparel. Founded in Italy in 1911, the brand is committed to providing artistry, luxury and elegance through its products. With their Memory Workshift slip-resistant working shoe, you can look fashionable and feel comfortable without sacrificing protection and performance throughout your workday.
Features:
Leather/Synthetic/Mesh

Rubber sole

Perfs in the upper for breathability with breathable mesh linings

Memory foam sock liner

DLS foam midsole

Solid rubber non-slip outsole
Skechers is one of the most recognizable footwear brands globally, and its Dighton line is specifically made for comfortable wear while on the job. Many love these shoes for the cushioning in the heels and good arch support, allowing for more comfortable movement. 
Features:
Slip-resistant rubber outsole

Oil resistant sole

Electrical Hazard (EH) Safe design

EH Safe tested ASTM F2892-11 for safety

Memory Foam arch length cushioned comfort insole

Shock absorbing midsole

Slip Resistant rubber high traction outsole
Dr Scholl's brand is worth looking into when it comes to comfortable footwear. This sneaker is work-ready, offering superior heel-to-toe comfort. 
Features:
Recycled leather

Soft linings made from recycled plastic bottles

Memory Foam Cool Fit anti-compression insole with a comfortable gel cushion and vented sock for breathability

High-rebound midsole reduces foot pressure, absorbs shock, and moves with your foot

Lightweight construction
Final Thoughts
Finding your perfect pair is easier when you know what to look for. Of course, the ideal warehouse shoes will require investment but owning quality ones will make all the difference in your safety, comfort and work experience.