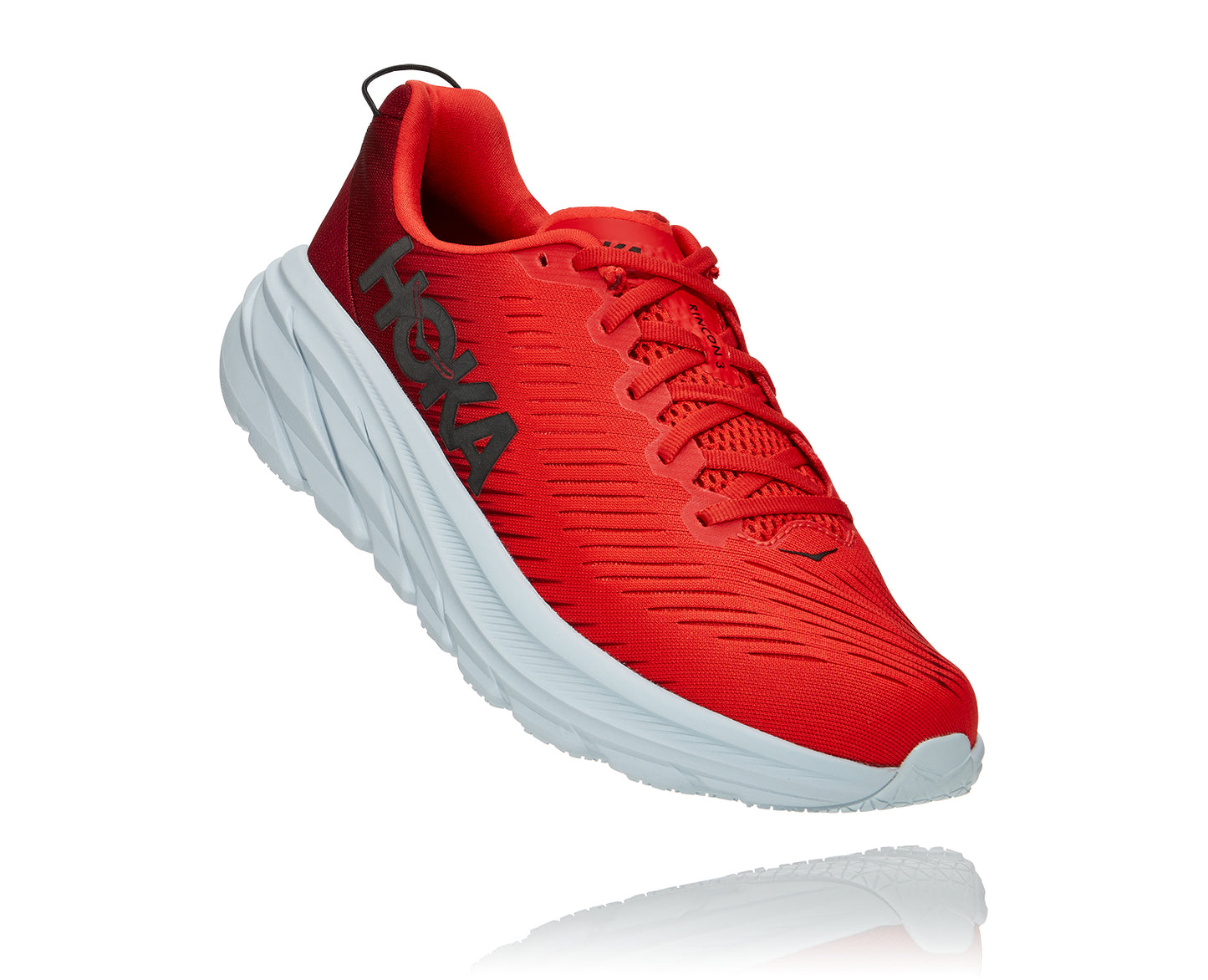 Known for kicks with comfortable and supportive cushioning, Hoka One One proves ready to compete with sneaker heavyweights like Nike, Adidas, and New Balance. It continues to soar in popularity, disrupting the mainstream and reaching unprecedented growth amid the global pandemic.
Forbes has dubbed it the fastest-rising sports sneaker star. But despite – or because of – this trend, aren't you curious about this brand's beginnings? Why the name? What language is Hoka One One? And where do Hoka shoes come from?
This blog seeks to answer all of the above as we bring you all the way back to the time when this beloved shoe company took off. 
First Thing's First: What Does Hoka One One Mean?
Hoka One One (pronounced as oh-nay oh-nay) roughly translates to "fly over the earth." Some customers just call it "Hoka" for convenience, which literally means "fly" or "soar," capturing the brand's vision for its products and now also its market performance.
You may be wondering, what language is Hoka One One? The name and its meaning are both derived from the Māori language, spoken by the indigenous population in New Zealand.
If anything, Hoka certainly lives up to its name. Even with their signature chunky outsoles, its shoes manage to create the cloud-like feeling that provides comfort to wearers, thanks to their lightweight midsole cushion.
The company also remains on the rise. In 2020 alone, it recorded a 58% annual sales growth when overall figures for athletic footwear sales were otherwise declining. Until now, its pandemic numbers have continued to defy expectations.
Where Do Hoka Shoes Come From?
In 2009, Nicolas Mermoud and Jean-Luc Diard founded Hoka One One in Annecy, France. Both are former employees of outdoor brand Salomon.
The arrival of Hoka shoes was a game-changer because its maximalist design offered a stark contrast to the barefoot-inspired trend at the time. The footwear first became popular among ultramarathoners who appreciated the softness and stability it brought. Later on, it also found fans among runners and hikers. These days, various athletes, celebrities, and ordinary people are seen donning Hoka sneakers. 
Hoka setting up shop in Goleta, CA, is not a surprise given that it was acquired by Deckers Outdoor Corporation in 2013. Deckers is the parent company of other cult favorites like UGGs, Teva, and Sanuk.
The company has emerged in the running and lifestyle shoe category throughout the years despite not having a single brick-and-mortar store for the most part. However, it is entering a new era after opening its first retail stores in California and New York last year.
Why Hoka Is Loved By Many
Aside from knowing the answers to "What does Hoka One One mean?" or "Where do Hoka shoes come from?", it is also crucial to understand what makes these shoes a top choice for running, hiking, training, and more.
Here are a few reasons consumers love Hoka shoes:
The Rebel DNA
Hoka came out with the oversized outsole design during the height of the minimalist trend. It stood out because its shoes were different. But it wasn't just about being different; the brand had a purpose and continues to have one.
It aims to empower a wide range of users, from professional athletes to casual enthusiasts. And the materials and technologies used in making Hako sneakers reflect this.
For instance, its signature wide-set shoes feature enhanced midsole cushioning to provide comfort, support, and shock absorption. This is ideal for people who have to be on their feet for long periods. In addition, have you heard of the Meta-Rocker? This technology serves as "wheels for your feet," driving you forward when you walk or run and reducing the height differential between your heel and toe. It also propels you forward in a way that you end up with fewer knee bends, which is good news for those who have joint arthritis.
Hoka is Female- and Grassroots-Focused
When Deckers acquired Hoka, the latter came under the leadership of Wendy Yang, the first female president of a running brand. Yang is an advocate of women empowerment and has led the company's shift from 60% male to over 50% female fanbases. For Yang and her team, bringing in women is key to reaching more communities, which speaks to its wider stance on inequality. 
On top of engaging women, Hoka also launches campaigns that include Black ambassadors and athletes that do not fit conventional stereotypes, such as an over 60 years old triathlete, a drag queen-slash-environmental activist, and many more in between.
This doesn't mean the brand lacks elite runners and international celebrities on its endorser list. But it certainly has the right representatives to connect to the grassroots communities, something big brands counting on major star power might be missing out on.
It Features an Extensive Line of Well-Made Sneakers
From the everyday companion Clifton 8 to ultra-cushioning Bondi 8 to flagship trailer shoe Speedgoat 4, Hoka offers an array of options to match your preference. It also dishes out high-end and affordable lines to suit your budget.
This is proof that the company continues to create designs that can support different types of users. It has really come a long way since its inception over a decade ago. And it is poised to go further as more and more people learn about the benefits they can get from its products.
Kick It Off With Hoka One One
So we've just uncovered the history behind the unique name of this popular shoe brand. Now, it's your turn to enlighten someone else when they ask, "What does Hoka One One mean?" or "What language is Hoka One One?" You might as well give them a quick background on how the business started in France and why it's currently based in the United States.
It's always good to know the origins of the brands producing your athletic gear. The case isn't different for Hoka One One. Your purchase becomes more special if you know that your sneakers are made with passion and purpose. Of course, you can also rest – or run – assured that you bought something that will accompany you through the most carefree of walks and the most challenging of trails.