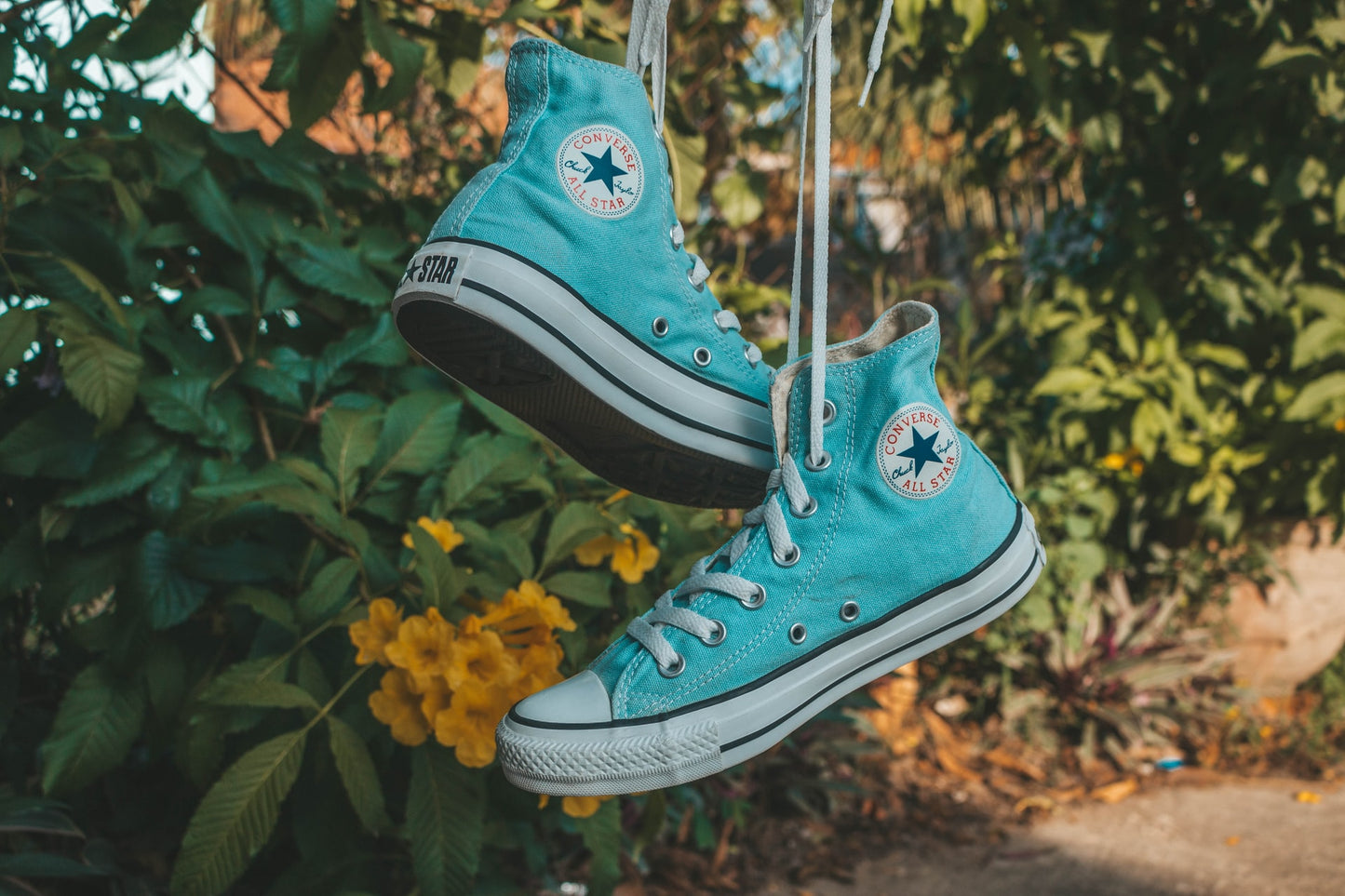 There's no denying that Converse shoes are one of the most versatile sneakers ever created. They go well with almost anything you wear, even with suits or gowns. However, a dirty pair of kicks is not a welcoming sight.
If you've been looking for tips on how to clean Converse shoes yourself, you're in luck. As you read further, you'll discover how easy it is to do this.
Your favorite pair of shoes deserve the care you give. You'll not only get the reward of a clean and cool look, but you can also slow down your shoes' wear and tear significantly.
How to Clean Converse at Home and Keep Your Kicks Looking Fresh
Whichever of the following tips on how to clean dirty converse shoes you choose, you first need to take out the laces. If you don't remove them, you can't clean the eyelet and tongue parts thoroughly.
But before slathering soap or toothpaste all over your Converse, make sure to do a patch test first. Apply the chosen method on a small section, preferably on a hidden part like the tongue. If you don't do this step, the soap or cleaning product used might affect the shoe material or cause discoloration.
Now, on to the fun part. These tips will make not just your Converse good as new, but they apply to any white canvas sneakers.
Brush with Baking Soda
The first tip on how to clean white Converse shoes is to use an all-around cleaning product that almost every kitchen has – baking soda. Not only can you use baking soda for eliminating foul odors from smelly sneakers, but it also works great for cleaning white sneakers.
For its magic to work on your Converse, you need to mix it with vinegar. A tablespoon each of white vinegar, baking soda and warm water will create a paste once combined.
Before plastering the paste all over your shoes, you should get them wet first by submerging them in cold water. Then, use an old toothbrush to spread the mixture evenly to cover each shoe.
With a damp cloth, gently rub all around each shoe in a small, circular motion. Rinse off in lukewarm water while continuing to wipe with the rag.
Once you've eliminated all the dirt, remove excess water and let them sit out to dry.
Use the Washer Correctly
If you check the care label on your Converse, it says not to use the washing machine or the dryer when cleaning or drying your canvas shoes. The brand's instruction is to gently rub a damp cloth over the sneakers with mild soap and lukewarm water.
But many people are claiming that using the washer to clean their Converse works wonders. So if you also want to try it yourself, make sure to do it properly.
First, rinse your sneakers with warm water to eliminate dirt chunks that can clog up the washer. Then, apply a stain cleaner all over each shoe and let it sit for a few minutes before putting it inside a protective laundry garment bag.
You can also throw in the shoelaces together with the sneakers. Close it securely, then place it inside the washing machine.
Remember not to use hot water and to set the washer on a gentle wash cycle to protect your kicks. If you want to retain the bright color of your shoes, it's best to use cold water.
Instead of using the dryer, simply let the shoes sit out to dry. You can leave them sitting out overnight, but don't hang them in clotheslines under the sun if you don't want your kicks to turn yellowish.
Brush with White Toothpaste
Like baking soda, toothpaste also has many uses apart from cleaning your teeth. Using an old toothbrush, smear a non-gel white toothpaste all over your sneakers. Leave it for around ten minutes before rinsing off with warm water.
As with the other methods, leave your kicks out to dry at room temperature. You can also stuff each shoe with paper towels to retain their shape. Once they're dry, your sneakers will be good as new.
Remember to use white toothpaste if you don't want your shoes to get stained with toothpaste coloring.
Clean All Parts
Don't simply set the dirty laces aside and tie them back after cleaning the sneakers. If you didn't use the washing machine method, you can hand wash the laces with mild soap as it would be a waste to do a complete wash cycle on your shoelaces alone.
For the toe caps and rubber outsoles, you can use an old toothbrush and all-purpose cleaner to remove the stains. Refrain from using isopropyl alcohol because it can make the rubber brittle over time.
Give Your Converse Kicks the Care they Deserve
Choose from any of these effective methods in caring for your Converse shoes. With these tips, you can make them look good as new almost every time. Cleaning your Converse sneakers before they get too dirty will help you become more proactive, protecting your shoes from quickly wearing down.
Are your shoes beyond cleaning? You don't have to scrub for hours if you can just replace them with new ones from Shoe City.