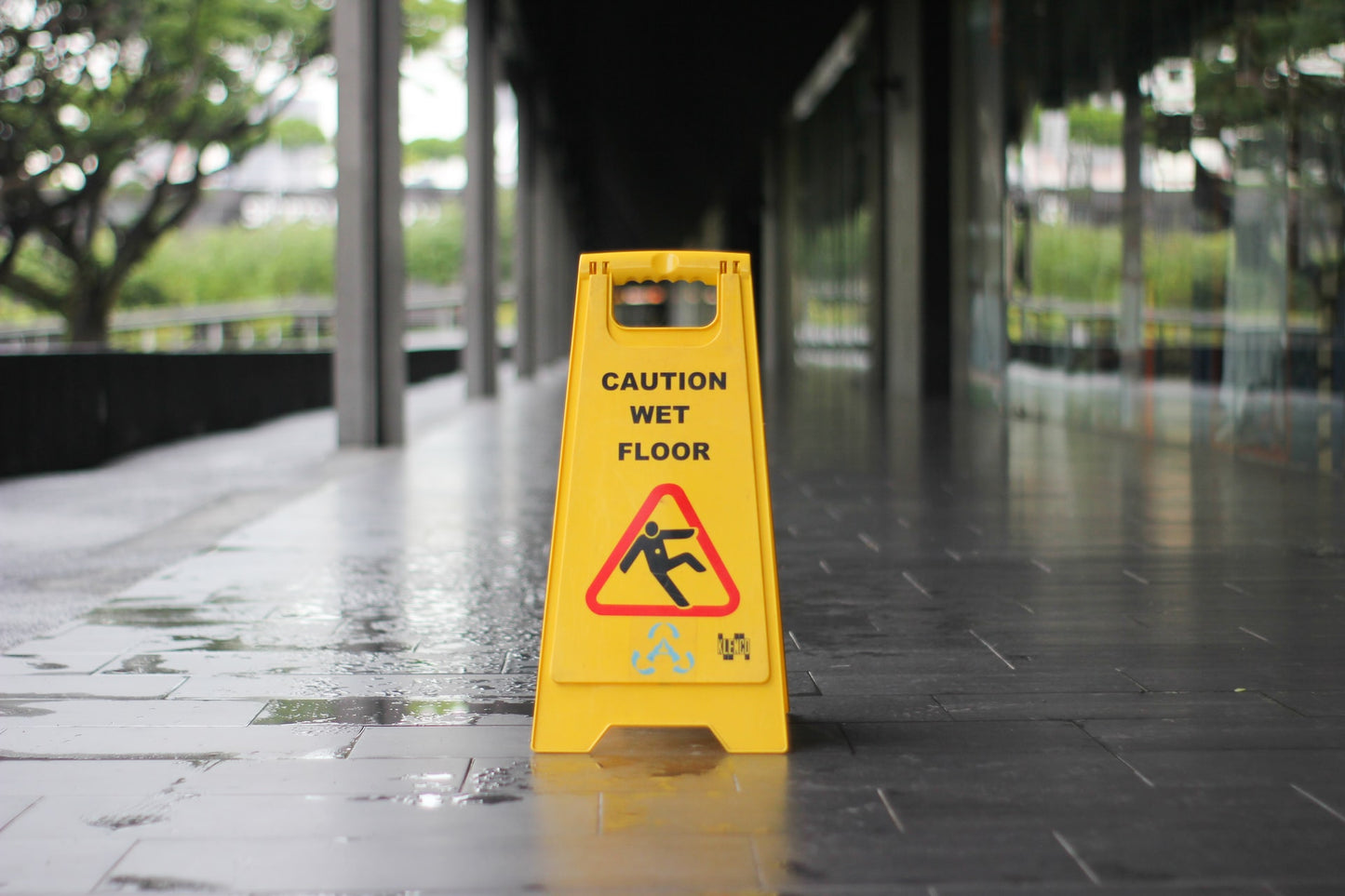 Slipping may not sound like a significant accident, but the consequences of the fall can vary, depending on various factors. In some cases, falls can cause painful injuries such as sprains, torn muscles, strains, dislocations and fractures, often resulting in time away from work and doing the activities you love. 
While it's impossible for employees to make drastic alterations to their work settings, they can take precautionary measures to protect themselves from accidents. For example, restaurant servers are expected to constantly make their way through spills. They can't get rid of spills entirely, but they can opt to wear slip resistant shoes that give them greater traction as they walk around the area. Just by wearing anti-slip footwear, you could significantly minimize the risks of slips, trips and falls. 
What Are Slip Resistant Shoes?
As the name suggests, slip resistant footwear is specially designed to prevent the wearer from slipping while walking on various surfaces. Non-slip footwear is a requirement for specific industries in the U.S. to reduce work-related accidents. Typical work settings where slip resistant shoes are required are food processing, construction, logistics, hospitality industries or any environment where there may be oil, grease, water and other liquids on the floor. 
What Makes a Shoe Slip Resistant? 
The materials that the footwear is made out of has a significant impact on its quality. Shoes manufactured from inferior components are less effective in providing the traction required. For example, rubber is ideal for soles in slip resistant footwear since it allows for a solid grip on many surfaces. But aside from the material, the tread pattern also creates friction while allowing water to make its way out from under the shoe. 
However, foot and leg fatigue is expected in the daily grind, so the best slip resistant shoes are lightweight and comfortable to walk in. 
The Perfect Non-Slip Work Shoes
So what does the ideal pair of non-slip shoes look like? When shopping for slip resistant footwear, be sure to inspect the following features:
Patterned tread - the smaller, the better

Lightweight yet durable outsoles

Padded collar around the heels

Water-proof upper

Cushioned midsole

Arch support

Adequately-sized toe boxes
What To Consider When Shopping for Slip Resistant Shoes
If you're in the market to find the best slip resistant shoes, then here are some pointers to help you make an informed choice:
Comfort
Anti-slip footwear is a requirement, but it doesn't mean that you have to wear a pair that feels uncomfortable on your feet. Many brands offer slip protection while maintaining the footwear's wearability. In addition, shoes made from high-quality components and breathable fabrics allow you to feel comfortable all day, helping you tackle your tasks more effectively and efficiently.
If you're shopping for any footwear, it's essential to measure your feet to ensure that you purchase the correct size. Unfortunately, wearing the wrong shoe size can significantly impact your comfort and foot health. Ill-fitting footwear can lead to various undesirable conditions such as blisters, calluses, ingrown toenails and even deformities. To get the correct shoe size, it's best to do the measurement later in the day when your feet have naturally expanded.
Ergonomics
Ergonomics is the study of improving people's efficiency in their work environments. Its goal is to optimize comfort, health and performance. But did you know that the study of ergonomics has improved the way people wear shoes concerning their jobs? 
Many shoe companies recognize that the key to increasing work efficiency is comfort. For this reason, there are many shoes nowadays that are ergonomically designed for maximum comfort and are specially made for a specific industry. For example, you'll find a lot of anti-slip work shoes that are adapted for stairs or ladders, which are highly suitable for those working in construction. In addition, some options have customized soles that provide better support, relieve fatigue and reduce muscle strain. 
Cost
Buying the best slip resistant shoes will require you to pay more. Sure, there are other cheaper alternatives out there, but you'll replace them every few months. Therefore, you are spending more money in the long run, rendering your initial "savings" useless.  
Footwear is a critical part of your day-to-day life at work, and it can either increase your productivity or hinder your movements. With the wrong pair, your performance at your job can be negatively affected. In addition, shoes made out of cheaper materials often fall short on their promises. It's not uncommon for slip resistant footwear from a low-priced brand to underperform. 
Aesthetic
Practicality should be the top priority when choosing anti-slip work shoes, but that doesn't mean you can't buy an attractive looking pair. Brands nowadays produce footwear that protect your feet while remaining fashionable at the same time. So you can genuinely have the best of both worlds! From boots, clogs, sneakers and slip-on, slip resistant shoes come in various styles, you're sure to find a pair suited to your tastes. 
Our Top Picks
Now that you know what to look for in a slip resistant shoe, it's time to present our top picks. Of course, we ensure that the brands we recommend only carry the highest quality of footwear that provides support, protection, comfort and style. 
Clark's Extreme Comfort Slip On Formal Shoes 
Fila Workshift Black Non Slip Shoes Men's
Skechers Slip Resistant Wide Width Work Shoes Dighton
Rockport Lembert Steel Toe Wide WIdth Work Hiker Industrial Boots
Cactus Oil Resistant Construction High Top Work Boots                                    
Hoka Ultra Cushioned Workplace Shoes Bondi SR
Skechers Slip And Oil Resistant Canvas Work Shoes Sudler
Cactus Black Steel Toe Oil Resistant Work Boots
Spring Step Manila Slip Resistant Work Shoes
Final Thoughts
With a fast-paced career, you shouldn't sacrifice your safety and comfort. Looking for the perfect pair of slip resistant shoes can be challenging, but it helps if you already know what to look for before purchasing. Protect your foot health and minimize the risk of falls and injuries with slip resistant shoes.