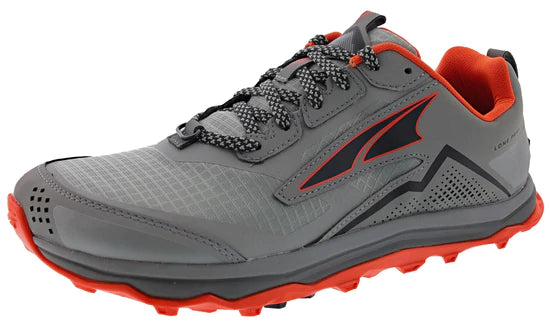 Altra Running shoes look anything but conventional, yet they promise to make your feet feel normal when worn – just as intended.
Those who have relied on their Torin or Lone Peak, popular Altra shoe models, are probably used to the brand's distinctive features: balanced cushioning and wide toe box. The gender-specific Fit4Her technology also needs no further explanation for women who love the flexibility and comfort their Altra footwear brings.
However, if you're wondering if Altra shoes are the right shoes for you, you're in the right place. In this blog, we will take a closer look at the brand, some of the products on offer, and a bit of the shoes' history. We also answer the pressing and game-changing questions, such as "Where are Altra shoes made?" and "Are Altra shoes good?"
Let's get started.
What Is Altra Running?
Altra Running is the road shoe brand founded by high school friends Brian Beckstead and Golden Harper. Sharing a passion for cross-country and finding a way for people to run more naturally, the co-founders started customizing off-the-shelf shoes over a decade ago. 
This pursuit led them to create Altra's what would be core features, zero-drop cushioning from heel to toe and the foot-shaped toe box for a more natural foot splay. Then, in 2011, they launched their first road shoe called the Instinct off of their headquarters in Utah.
It took about a year, around Lone Peak's release, before the footwear brand gained traction. Despite starting as a road shoe brand, Altra was adopted by trail runners and became known for catering 50/50 to the road and trail markets. In 2018, the brand was acquired by VF Corporation, which also owns Lee, The North Face, Timberland, Vans, and Wrangler.
Where Are Altra Shoes Made?
We know that the first-ever Altra shoes were made and sold in the founders' home state. Utah loved the innovative footwear brand not just because of its new concept, but also because it was purely local.
Today, the company and its products have become more profitable and popular. Altra has doubled its revenue since its inception. As a result of this success, Altra has gained more fans across the country and worldwide, especially in the road, trail, and casual footwear markets.
This expansion has led to the brand extending its manufacturing operations abroad. Partners in certain countries have built a solid reputation as production hubs, and Altra has enlisted their help in meeting the growing demand.
5 Advantages of Wearing Altra Shoes
What's better than asking, "Where are Altra shoes made?" It's knowing the answer to "Are Altra shoes good?" The short answer is yes. Below, we've devised a quick list of the reasons that make this specialty brand a top choice among many road and trail runners:
The Brand Employs Balanced Cushioning
Unlike other shoes with elevated heels, there is a zero drop from heel to toe in all Altra models. The Zero Drop™ feature means the heel and forefoot are at the same distance from the ground. This is the case no matter the model's stack height. 
This 1:1 ratio naturally aligns the feet, back, and body posture. By correcting form, the balancing feature minimizes the initial impact by three to five times. It also strengthens the Achilles heel and calf muscles that have been weakened over time.
Shoes Shaped Like Your Feet in Socks
The company's signature FootShape™ toe box provides a broader space for the toes to relax and spread out naturally. This allows the big toe to remain in a straight position, which improves stability as speed increases.  
Further, the foot-shaped shoes prevent overpronation. You may not put much thought into this, but you flatten your feet when you hit the ground while walking or running. This is called pronation. When you overpronate, you overly flatten your arches, straining the muscles, tendons, and ligaments and increasing your risk for injury.
Gender-Specific Running Shoe Models for Better Fit
Combine the natural and relaxed form promoted by the two preceding features with the proprietary Fit4Her™ technology, and you get the ideal female shoe model. This third core component recognizes the anatomical differences between men's and women's feet. The female foot has a narrower heel and midfoot, higher instep, longer arch, and unique metatarsal spacing. Taking these physical characteristics into account has enabled Altra to create more comfortable running shoes specifically for women.
Flexible Options for Road and Trail Runners
Do you need shoes with good grip while navigating the mountain's rugged surfaces? Altra's Lone Peak 5 cements this model's reputation as the superior choice for trail running. What if you prefer to run light and fast on the road? Then, consider the Altra Escalante Racer for exceptional, reliable performance.
Between those two models, the brand offers multiple options that cater to your needs. Choose from low to maximum cushioning, versatile and specialized design, running surface compatibility, and a host of special features to find the right fit for you.
Comfort At Its Finest
The big toe box is complemented by HeelClaw™, a special feature in various models that yields a snug fit around the heel without the traditional heel counter. This unique component is designed to gently hug the calcaneus or heel bone, providing a secure feel and better grip when running on any terrain.
In addition, HeelClaw is a step-up from the traditional heel counter as it reduces the risk of Achilles irritation and excessive heel movement, which usually results in blisters.
Ready To Conquer the Road or Trail With Altra Running?
Are Altra shoes good? Yes! They are perfect for individuals who want an alternative to the traditional models, a space dominated by giant shoe brands. From running on the road or trail, to hitting the gym, there's a pair of Altra shoes available to suit your needs and preferences. 
Take advantage of our huge selection of ultra-comfy Altra shoes. Whether you're a beginner or seasoned runner, this brand has something in store for you. Altra footwear promotes proper form to help you run more naturally.